We had the privilege to work on an APEC event today, celebrating the 20th anniversary of the commemoration of APEC and I was totally spoilt for choice with the gastronomous delights prepared especially for the ministers, distinguished guests and by proxy, us! Besides showcasing the best of local cuisine like Beef Rendang, Nasi Briyani, Laksa and Chicken Rice , there were dishes from all the participating nations/economies too! Everything was presented so beautifully with our national flower – Orchids decorating the place.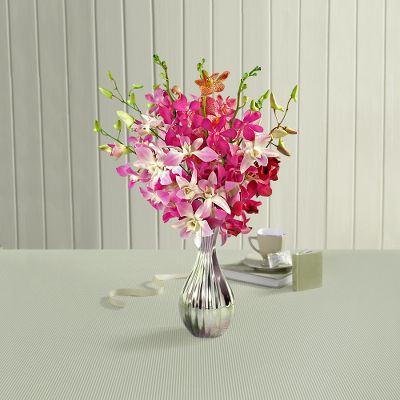 I wish I could have taken some pics to show you guys but unfortunately, security's really tight and strict due to the presence of VIPs and our ministers. Prime Minister Lee Hsien Loong was the Guest of Honour and it was great seeing him in person. We all had to have our personalised ID pass to scan to go through Suntec. Super high tech and Mission Impossible-esque!
Denise Keller was the lovely emcee for the evening and the doll is just beautiful, wonderful and so articulate!! We worked with her for the closing ceremony of ION last month where Wang Lee Hom was the guest performer and she was fantastic too! She has flawless skin, nice hair, a great voice and a svelte figure! The girl is just perfect. I bumped into Denise last night while having dinner at District 10 too. (BTW, its a really lovely place! Do check it out soon.) I couldn't help smiling for the rest of the night. She's such a warm bundle of joy each time we see her!